History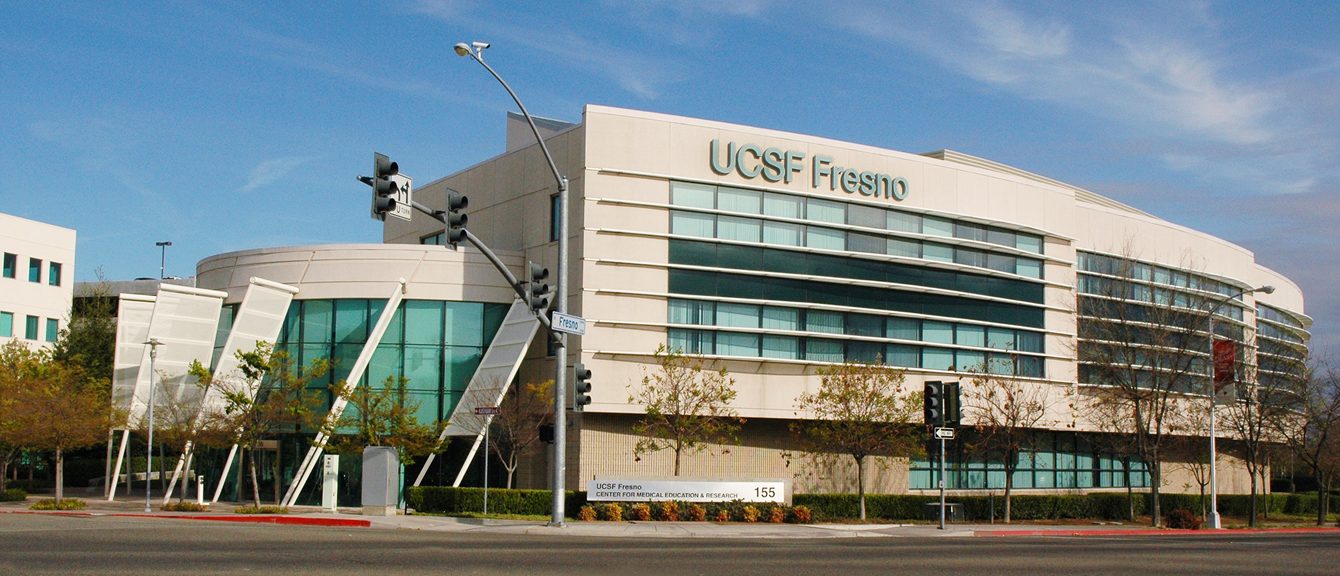 UCSF Fresno was created as a regional campus of UC San Francisco in 1975 with the support of the California Legislature and the Veteran's Administration to address the severe shortage of physicians at that time in California's San Joaquin Valley. 
UCSF Fresno has grown significantly over the past four decades. Today, UCSF Fresno is the San Joaquin Valley's largest academic physician training program, providing high quality education for medical students from several University of California campuses, training residents in eight medical specialties as well as residents in oral and maxillofacial dental surgery. In addition, we offer training for fellows in 18 sub-specialties. And we offer training for physician assistants in three residency programs. Currently, UCSF Fresno annually trains about 250 medical residents and 50 subspecialty fellows. More than 300 medical students also spend time learning on a rotating basis from the faculty at UCSF Fresno. 
Faculty members and residents at UCSF Fresno provide direct patient care to thousands of San Joaquin Valley community members. Thanks to the expertise of faculty physicians at UCSF Fresno, patients are now able to receive specialty medical care locally. In most cases, travel to Sacramento, the Bay Area or Los Angeles is no longer necessary.
Most recently, we were recognized by the Liaison Committee on Medical Education as a branch campus of our main campus, the consistently top-ranked UCSF School of Medicine, paving the way for us to lead the San Joaquin Valley Program in Medical Education. SJV PRIME is a unique medical education program for medical students who wish to provide culturally competent care in the San Joaquin Valley, particularly for underserved communities. 
UCSF Fresno is invested in the region and works with many partners including Fresno State and UC Merced to conduct medical research involving health issues that impact Valley residents. UCSF Fresno also works with a number of partners to academically prepare a pipeline of students, particularly those who are underrepresented, for careers in health and medicine.
The UCSF Fresno Hildebrand Medical Library was made possible due to a generous donation by Dr. and Mrs. Edward Hildebrand in 2002. Dr. Hildebrand was a long-time Fresno resident with a passion for education combined with medical science. Dr. Hildebrand graduated from the School of Medicine at the University of Pennsylvania. Following board certification in orthopedic surgery in 1951, he went on to complete a fellowship in orthopedic surgery with the American Academy of Orthopedic Surgeons. It is only fitting this library stands as tribute to his legacy for generations of physicians to come who share the same passion for medicine.
For a more in-depth history of UCSF, please visit: https://history.library.ucsf.edu