---

 
---
---
UCSF Fresno Library Campus Leadership Update 
October 23, 2020
Dr. Emy Lopez Phillips, Director, shared an update with the Campus Leadership team on how the library staff will be supporting the departments to proxy UCSF Profiles for their faculty. One notable example came from the OB/GYN department, where Kendra Perret, Residency Program Supervisor, shared that the creation of a faculty UCSF Profiles page was added to their new faculty onboarding process. This practice is encouraged as it allows the faculty to get the page set as public and proxies added upon development. 
Dr. Phillips also shared the updated Find Materials link which now includes access to free newspapers, audiobooks, ebooks and other resources with an account to the San Joaquin Valley Library system. Additional questions were asked about the ORCID ID: a workshop will be offered in the Spring of 2021.

For access to the presentation that was shared during the Campus Leadership meeting, please click here.
For additional questions regarding the Hildebrand Medical Library, please email [email protected].
---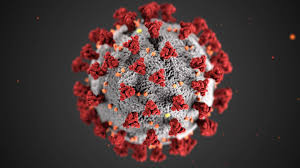 UCSF Fresno Library Staff Develops COVID-19 Resource 
April 15, 2020
Dr. Michael Peterson, Associate Dean of UCSF Fresno, convened the faculty to form a consortium that would lead the discovery of new information on treatment and management while caring for patients who are affected by COVID-19. As new treatments and clinical modalities come forward, this consortium will organize and oversee clinical research dedicated to COVID-19. The UCSF Fresno Hildebrand Medical Library staff was asked to support the effort by curating resources that would support the faculty and clinicans working in hospitals around the San Joaquin Valley. All curated resources are accessible to UCSF Affiliates by visiting: https://fresnolibrary.ucsf.edu/covid19. Non-Affiliates may request access to the "COVID-19 Resource PDF" by emailing [email protected]
---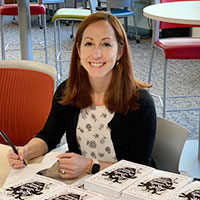 UCSF Fresno Emergency Medicine Resident Publishes Memoir
April 4, 2019
The UCSF Fresno Library staff hosted a book signing for emergency medicine resident, Stephanie Benjamin, MD. Dr. Benjamin offered signed copies and read from her memoir, "Love, Sanity or Medical School." The Department of Emergency Medicine made 100 free copies available to colleagues, friends and aspiring doctors.